Sadly it was only hours ago Mulch, Sweat & Shears finished playing their last set at Disney's Hollywood Studios. For those not in the know, Mulch are a group of landscaping "brothers" who are really a rock n roll cover band that play everything from Aerosmith to AC/DC. They have been rocking the Streets of America for the past 11 years and unfortunately I only got to see their regular rock set for the first time 2 weeks ago. Up until then I had only seen them perform at Christmas time and honestly it's hard to get all that excited about hearing Jingle Bell Rock! Unless of course they are accompanied by ether Jingle Len or Jingle Joe!
So on my last trip, knowing that their days left at the Studios were numbered, I made it my #1 priority to see them. And they did not disappoint!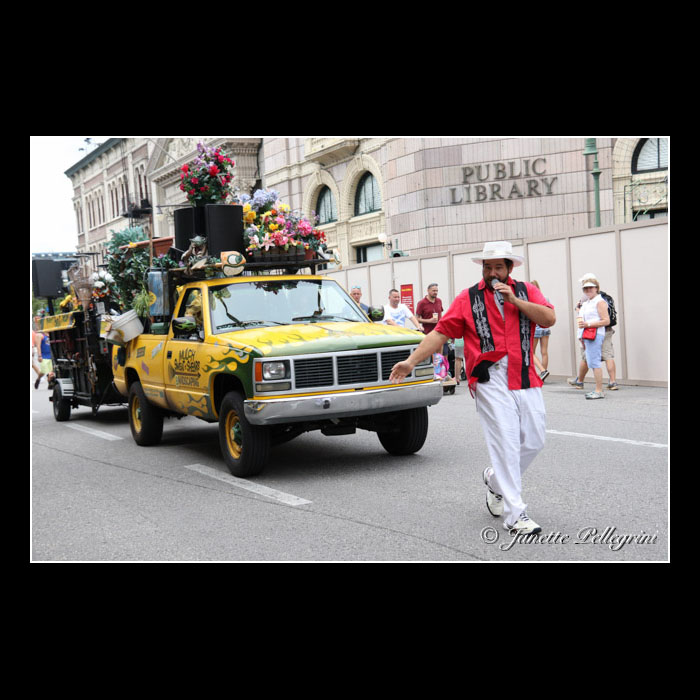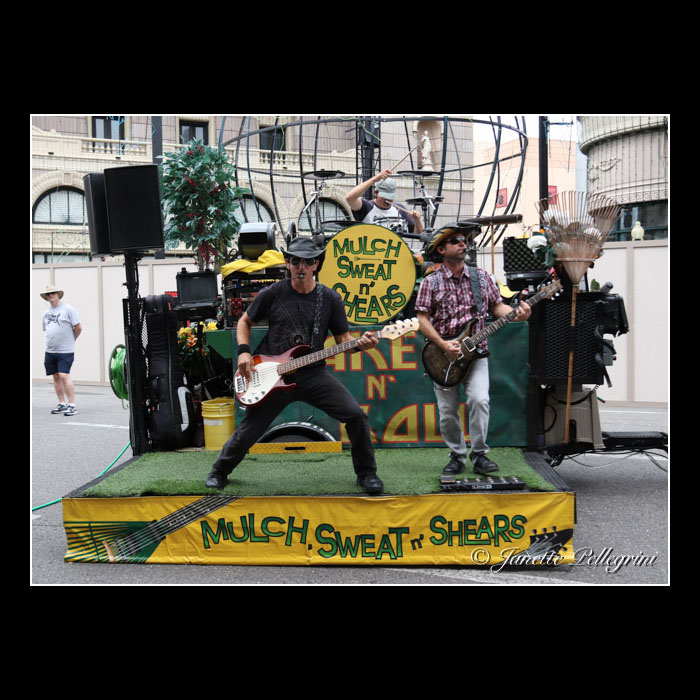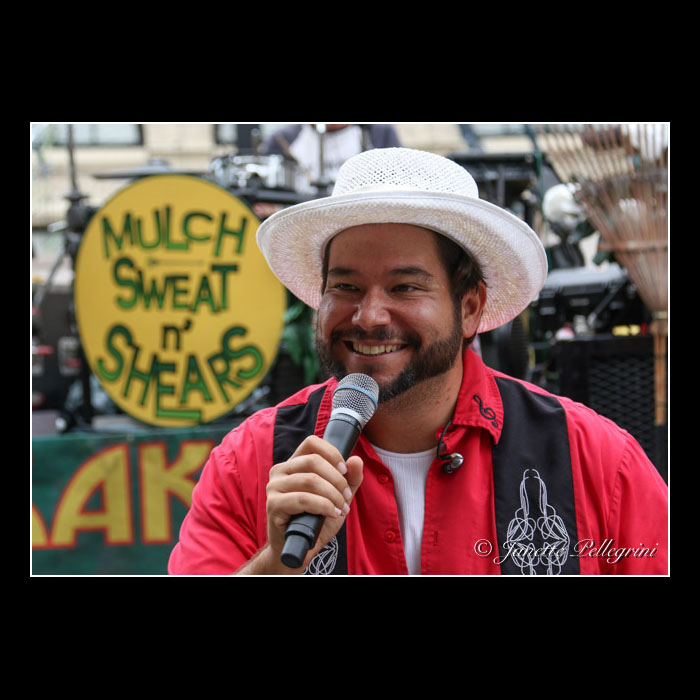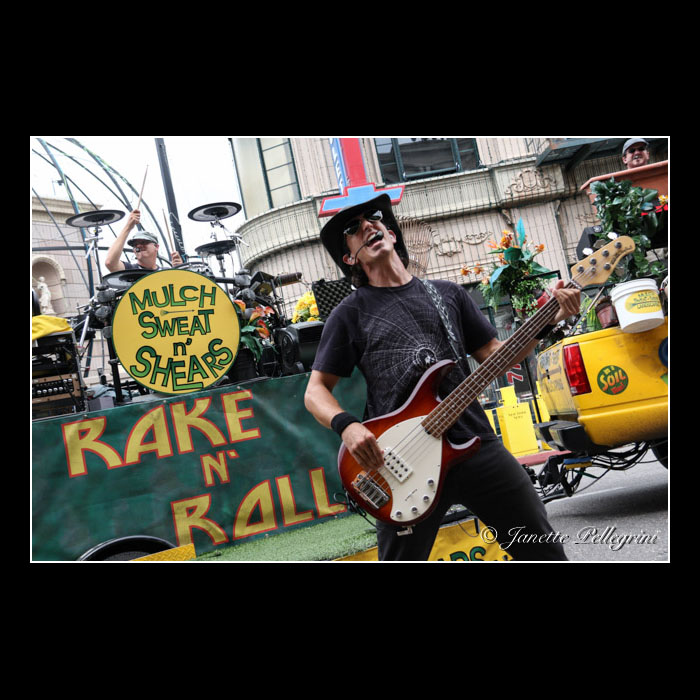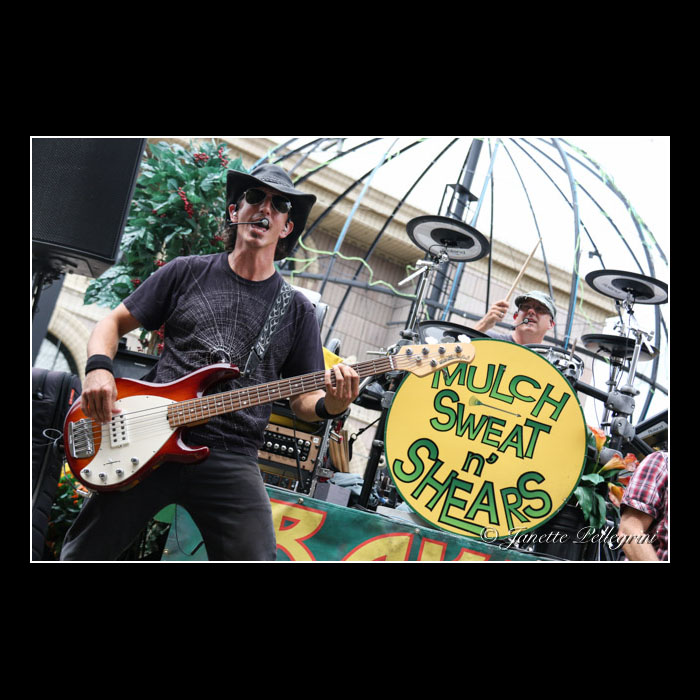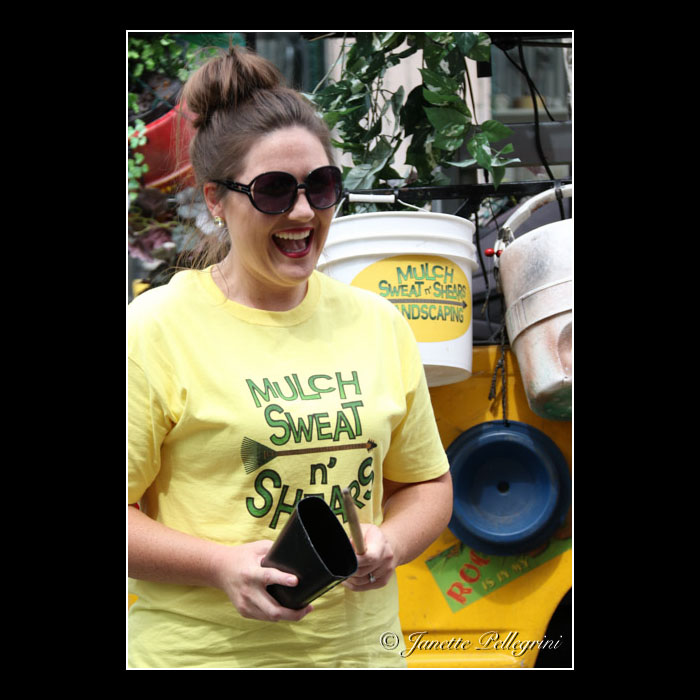 I'm so sad to have FINALLY seen this great band play all the music I love only to have them taken away. Hopefully Disney will find a way to bring them back to the parks in some capacity, but until then… ROCK ON!!!